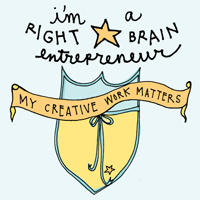 You have full permission to dream big, create passionately, and craft a plan that makes your heart sing and helps your head know where your business is growing.
— Jennifer Lee
The Right Brain Business Plan
At some point soon, this book will show up in Gina's Reading. In the meantime, I wanted you to have this quote to chew on. It's delicious, no?