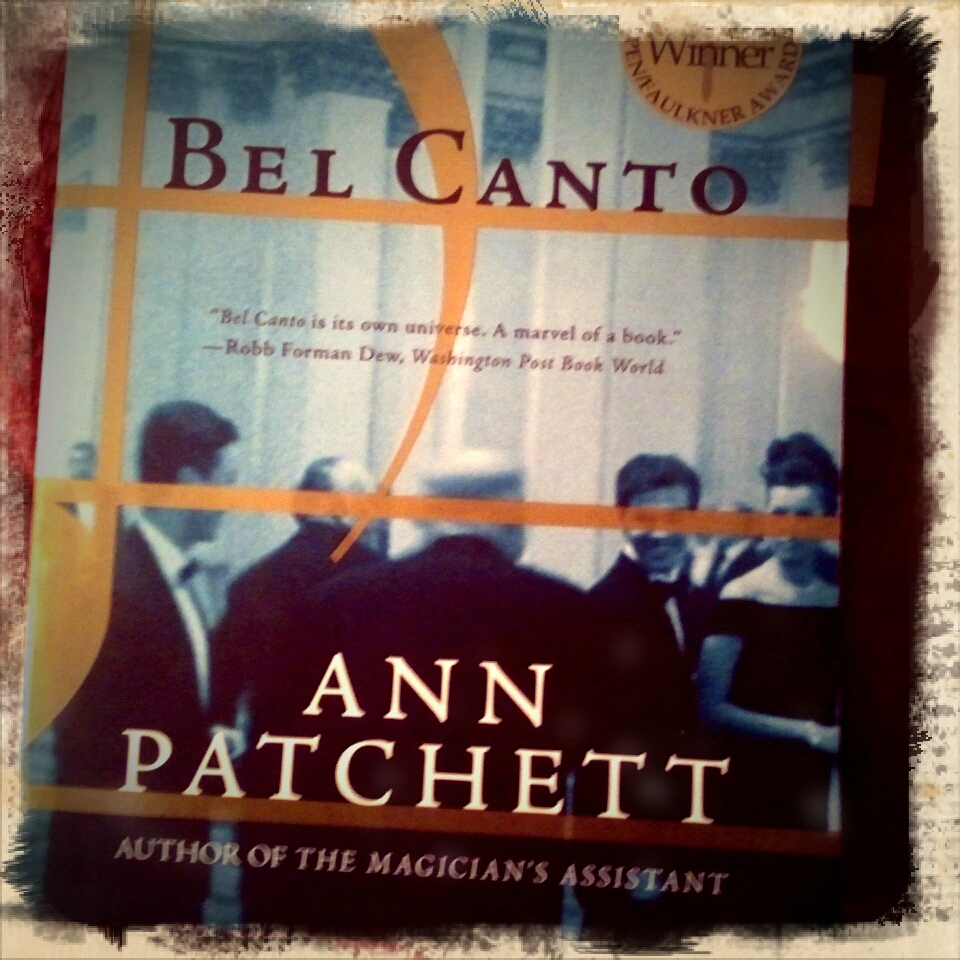 I wanted to love this book.
I've carried Ann Patchett's Bel Canto around for nearly a decade, giving it prime shelf and bedside-table space, and at least a half-dozen starts. In my most recent attempt I made it 72 pages before flinging it across the room. People I typically share book-love with have raved about it. It's the book they compare other books to, as in, "It's not a Bel Canto, but it's worth a read." It's won about a bazillion awards — the Pen/Faulkner, The Orange Prize — and even feels like a book I'd like. I gobbled up Truth and Beauty — Ann's nonfiction work about her friendship with Lucy Grealy — and love, love, loved it.
But…
I just can't read it.
So, in spite of the fact that I try to follow that adage of "if you can't say something nice…" I'm going to say something here.
It may not be revelatory, but I've come to feel that books are very, very personal in spite of the fact that lots of people read them. They get under your skin and in your psyche and, much like an organ transplant, put a piece of the author somewhere inside your very self. My body is rejecting this title for some reason even medical science can't explain. I read a ton of books, not all of them great, and I typically finish them. I don't know what compels me to give a full reading to books best categorized as Literary Cheez Wiz, but whatever it is holds me practically captive when it comes to more serious efforts. Let's just blame it on my wanting approval from my English teachers and move on.
At any rate, I've only decisively given up on a book — as in made the conscious decision to stop reading a book with no intention of ever picking it back up — twice that I can recall. Once was the day I threw Jonathan Strange & Mr Norrell across the room after slogging through some 600 pages of it. The second time was today when I officially declared an end to my 10-year intention of completing Bel Canto.  I just don't like it and I don't want to read any more of it and I may even donate it to the library. So there. I said it. I'm done.
I'm so sorry, Ann. I feel like I've berated your child in public. I'll make it up to you somehow. Forgive me?