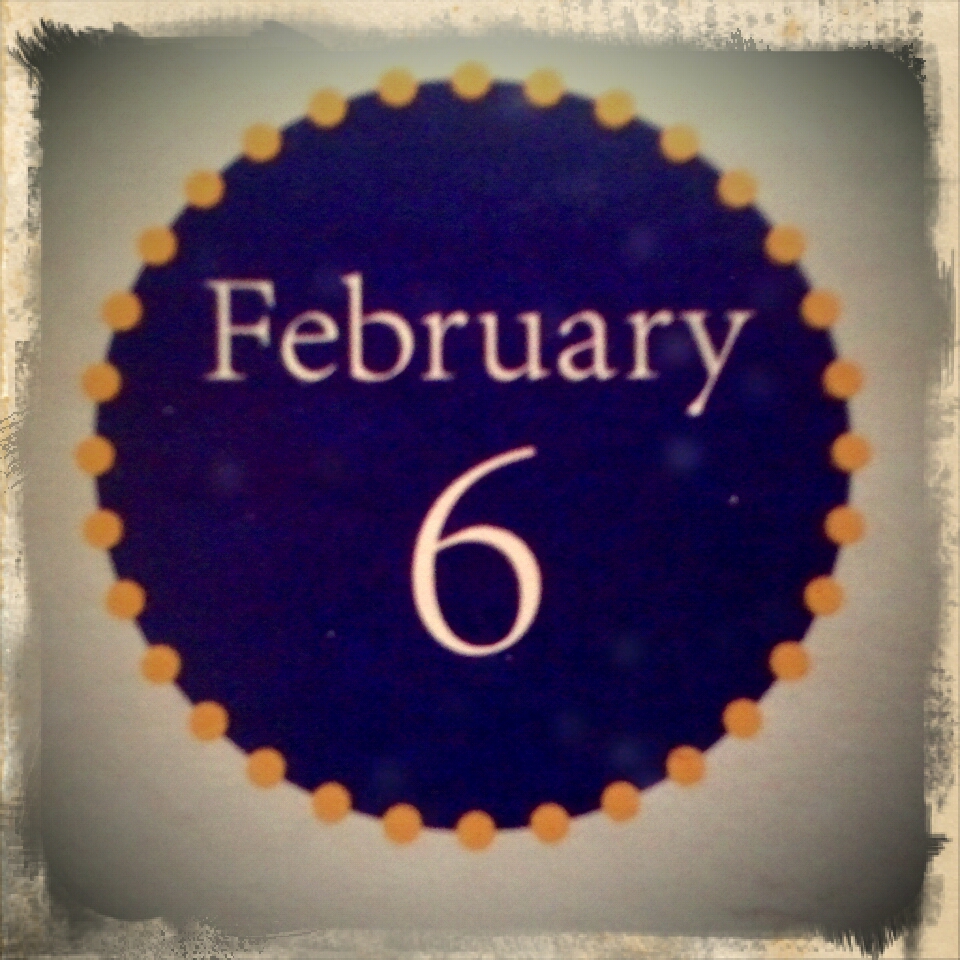 As we celebrate the 6th month of our Self Care Day, I have to admit that I truly look forward to these planned, set aside, on purpose reminders to remember to tend to my own health and happiness. My tendency to pressure myself to execute every idea perfectly is still lurking in my head, but I'm even getting better at saying, "Shhhh. It's self care! That means it's okay to do what I think nurtures me even if it doesn't seem monumental!"
Even so, I'm still one to track progress. I've noticed several shifts over this past 6 months.
I'm crafting more.  While I've always gone through phases of making stuff, I've really been on a tear since October. I designed and created all of our holiday gifts. I completely remade Great Grandma Emma May's afghan. I've even taken it a step further and allowed myself to purchase "nicer" materials and yarns. Ned Andrew encourages this and even purchased me a new fair trade African Market Basket for my crochet. This is a great development.
I've given up electronic games. When they first came out, the online games offered through Facebook were pretty simple. They required 5 minutes a day to send someone a karma token or a flower or a button with something funny on it. Then the Flash stuff showed up. I started out playing a game that allowed me to chat with my sisters while we performed click-based farming tasks. Then I got pulled into the Send-Me-A-Goat-Athon that just sucks time out of your day. I knew better than to have more than one of these going at any one time, but even that got to be too much. The behavioral psychologists who drive the programming of these games are borderline evil for the tricks they play on folks to keep them logged in. I know better, so I've walked away. Whew! It feels great!
I've switched doctors. It sounds simple enough, but this is a big deal for me. I'll spend 1400 hours researching and interviewing a docs to find the right one for my kids. Not so much for myself. After 25 years of chronic healthcare fun, I've gotten kind of tired of telling my story and being poked. So, I'd rather hang on to the not-so-great doc that I kind of accidentally ended up with — the one I'd rather go to a walk-in clinic for pneumonia than call for help — than find an Internist and Rheumatologist who are partners in my self care. When I sat down and really thought about that reality, I started asking around and found a terrific Internist. I'm still shopping for a Rheumy that fits.
I'm happy that we're homeschooling. This is obviously different from the previous reality: I was resigned to the fact that we needed to be homeschooling. There are still days when I'd love to hop in the car and meet a colleague for coffee without having to arrange logistics that rival a corporate takeover. But, I'm truly feeling delight way more than overwhelm these days.
I'm writing on paper. I know! What an indulgence! Honestly, the computer and all of my little tech-y devices have so infiltrated every waking hour that picking up a pen and a paper journal feels almost subversive. I'm also keeping lists on paper again — in spite of the 14 apps on my phone and tablet and computer that promise to keep me synced. I've had an electronic planner since Palm invaded our lives in the mid-90s and have never really solidly made the switch. Now I'm no longer apologizing for it.
So, how is it going? Are you giving yourself permission to pay attention to your own needs? Are you performing self exams? Are you pausing to do something creative? Are you napping?
I'd love to know!