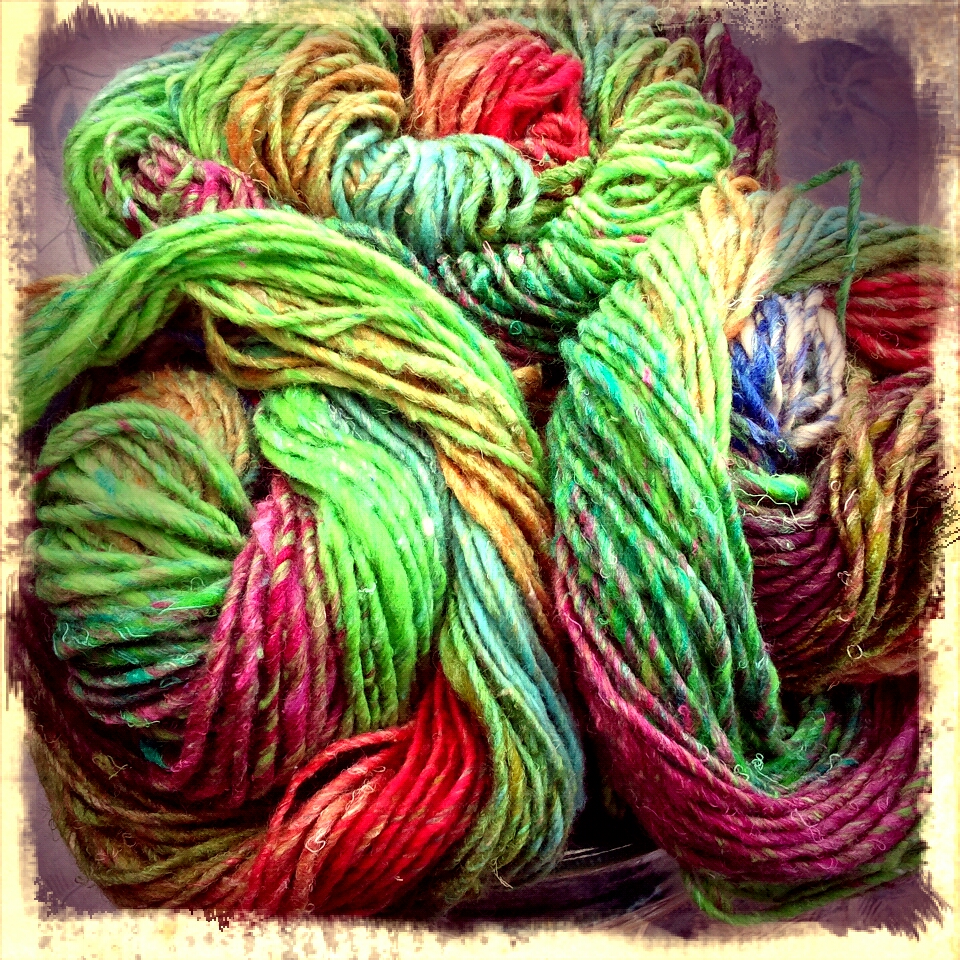 There's no question that I love, love, love yarn. A complete yarn inventory has been on my "Nice to Do" list for months. Of course, I would rather knot yarn than count it, so I haven't quite gotten around to figuring what all I have in my stash.
I love getting an idea, — usually around midnight on a holiday weekend — diving into my bins of colorful skeins, and finding exactly what I need just waiting for me there.
I will admit to having way more than I could possibly use in a year… or two.
Even so, there are times when I see a project that I want to make that calls for something that I don't have handy. Sometimes — like last spring — my vision requires a huge order of 19 different shades that I just can't find at my local yarn store. More often, I'm wanting a particular fiber or colorway but tell myself that I can make do with something on hand…
I put off a trip to Bliss as long as possible, start 4 other projects, attempt the desired project in a different fiber, and then I finally give in and run across town to get what I've wanted all along.
It happened just that way today. Well, I've been wanting to make an Tunisian entrelac scarf for months. But today I had to go into my local yarn shop and get three skeins of delicious Noro Taiyo and start my project.
If I didn't have two of our kids with me, I would have plopped down in a chair and started crocheting on the spot. As it was, I had to go to the grocery store and put everything away before I could even think about giving it a go. I'm so antsy to get started I may just pop.
So, I'm off to wind this lovely bouquet of yarn into balls before I decide that it's too pretty to use and start obsessing over finding the right yarn for the crocheted version of the Color Affection Shawl that just caught my eye.