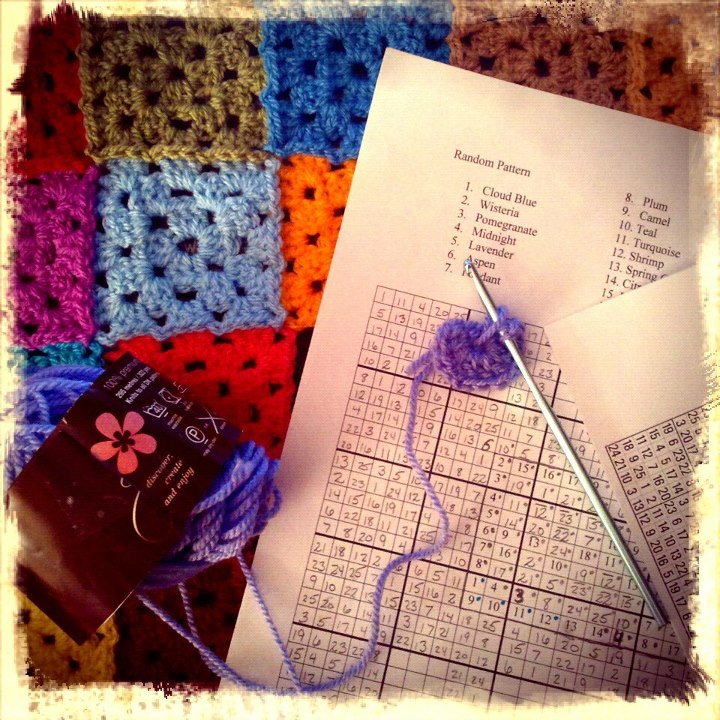 Why, yes! Yes I am that nerd who solved a 25X25 Sudoku to determine the placement of these supposed-to-be-random squares.
But I'm not compulsive enough to pull out the 49 squares I'd already made and attached before I came up with this brilliant scheme.
So not only is it not random, it doesn't actually follow the Sudoku pattern rules completely.
So, does that make it a Random Pattern?
Discuss…