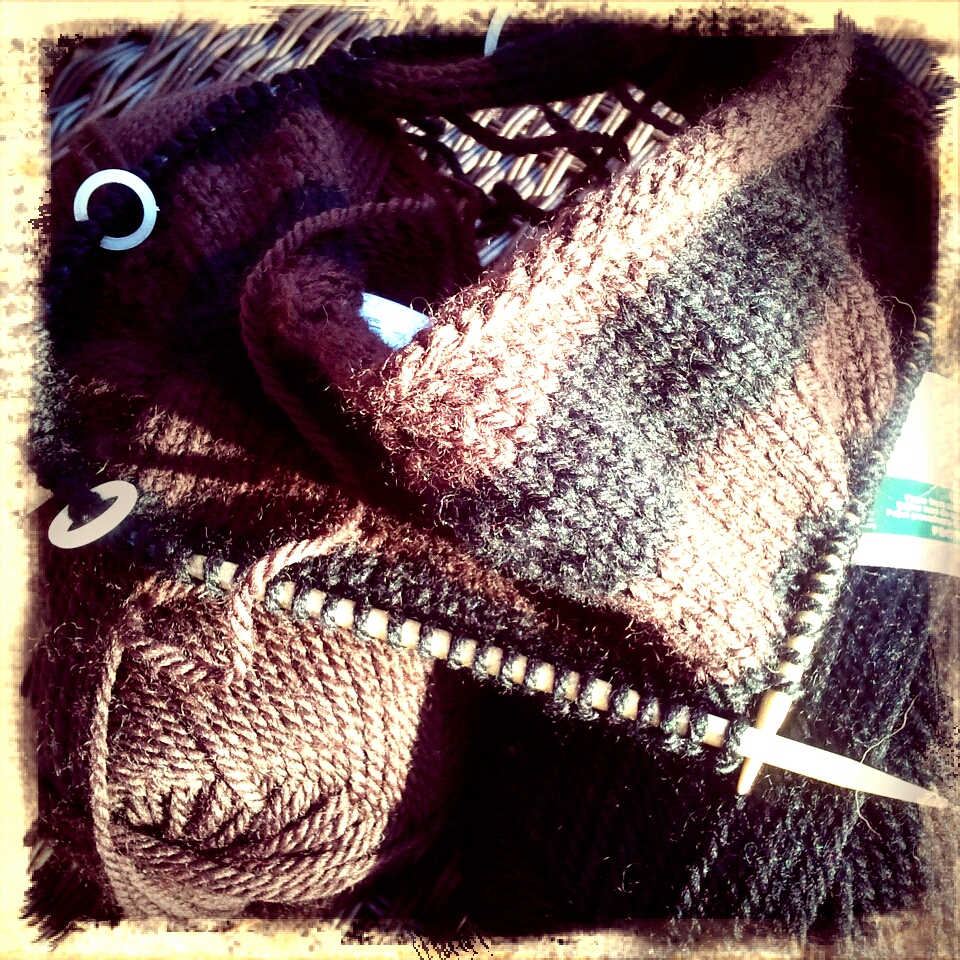 It's the time of year when it's starting to get a little chilly and things like hot tea and wool call to me. As you may or may not know, I do a fair bit of crocheting all year around. What I don't do is knit. Well, I have knit things along the way. But the reality is that when I'm knitting I'm thinking about the fact that I could have finished 4 crochet projects in the time it takes me to knit one.
Even so, I get the urge from time to time to knit something. This time it's all Kristen's fault. While she does a fair bit of crochet, she also knits, sews, and quilts beautiful things. I was successfully resisting the urge to follow in her footsteps until she posted her version of this sweater. Twice.
While out on a date-date with Ned Andrew on Friday night, I talked him into taking me to the yarn store to purchase new circular needles and some yarn. You know, because nothing in my room-filling stash was exactly what I wanted to use.
Okay, so on Saturday I was about 12 rows in and was pretty pleased to report that my stockinette stitch was knitting up even. I'd even call it gorgeous. My increases were a nightmare, though. In the place where I was supposed to be making a new stitch I ended up making a new hole instead. Near tears, I put the needles down and vowed to go to my local yarn store first thing on Sunday.
As luck would have it, Bliss wasn't open when I got there and closed before I could get back. I was with the family and we had an outing all planned, so I thought all hope was lost. But a dear lady and yarn-lover, Pam, saw my cries for help, took pity on my soul, and invited me to her house for a demonstration of Make Ones. She also magically ended my twenty-year frustration with the continental purl stitch in about 45 seconds.
Once I got home last night, I ripped the whole thing out and started over. So far– 23 rows in — I only have one hole and I'm actually having fun! This is a miracle… seriously.
Add to that the first official day of hot tea season, and I'm a pretty happy girl.
I heart Autumn.