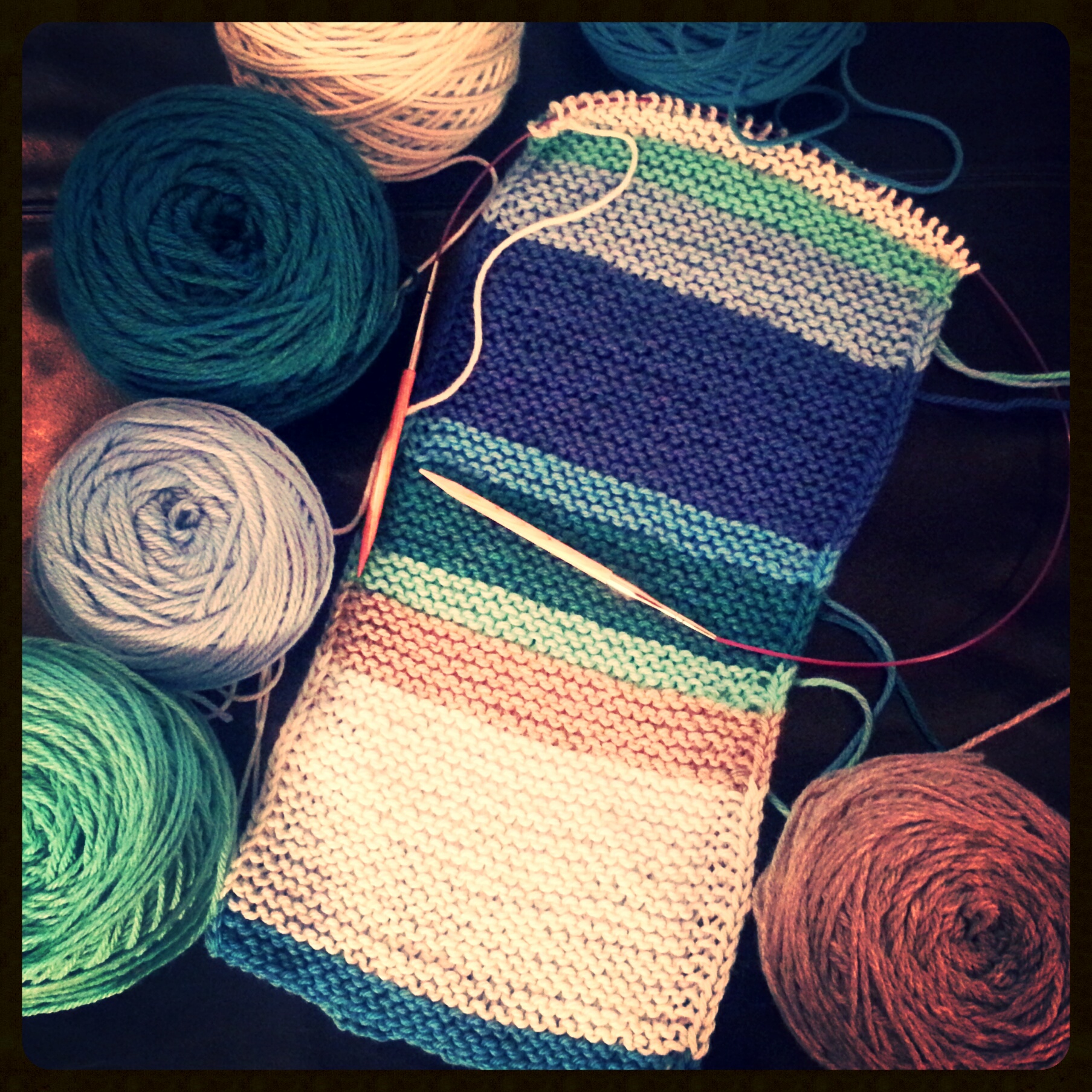 I finished up Gillian's Season 12 Doctor Who scarf over the weekend, but not before Berns asked for one of his own. He didn't want a Season 12 like his sister's. He wants a Blue Variant for the 6th Doctor.
Of course!
What's that?
I'll save you some research.
The 6th Doctor — evidently — had a pretty wild costume. When they revived the character for an audio show in about 2002, someone decided it would be tons easier to tone his costume down from a bunch of bright colors to several shades of blue for the adverts.
(Silly me, but, after they'd already invented the multi-colored version and sewn it in real life as a costume for an actual person to wear, this seems a little lazy. I'm sure this thinking puts me into some kind of Whovian Interwebs Battle. Let me go on record to say that I don't want a vote if someone's keeping score.)
Okay. But what kind of scarf did he wear?
Best I can tell, he didn't.
Of course!
Thank goodness for Tara Wheeler and the fact that she thinks of everything. Yes, there is actually an official unofficial, non-canon blue variant scarf pattern.
But Berns didn't want that one. He wanted a Season 12 in Blue.
Of course!
Are you following?
So, I gathered 7 shades of blue wool — well, 4 shades of blue, 2 shades of turquoise, and a medium gray — and went back to the Season 12 scarf and decided which color of blue would substitute for each of the canon colors and got started. I'm making the stripes 2/3rds the size of the original Season 12 scarf. My goal is to make it 7-8 feet long. We're calling it "Dr Blue".
Of course!
Why in the world would I spend weeks of my life making garter stitch scarves based on a TV show from the 1980s that I didn't watch at the time and have only seen partial episodes accidentally since?
This is why: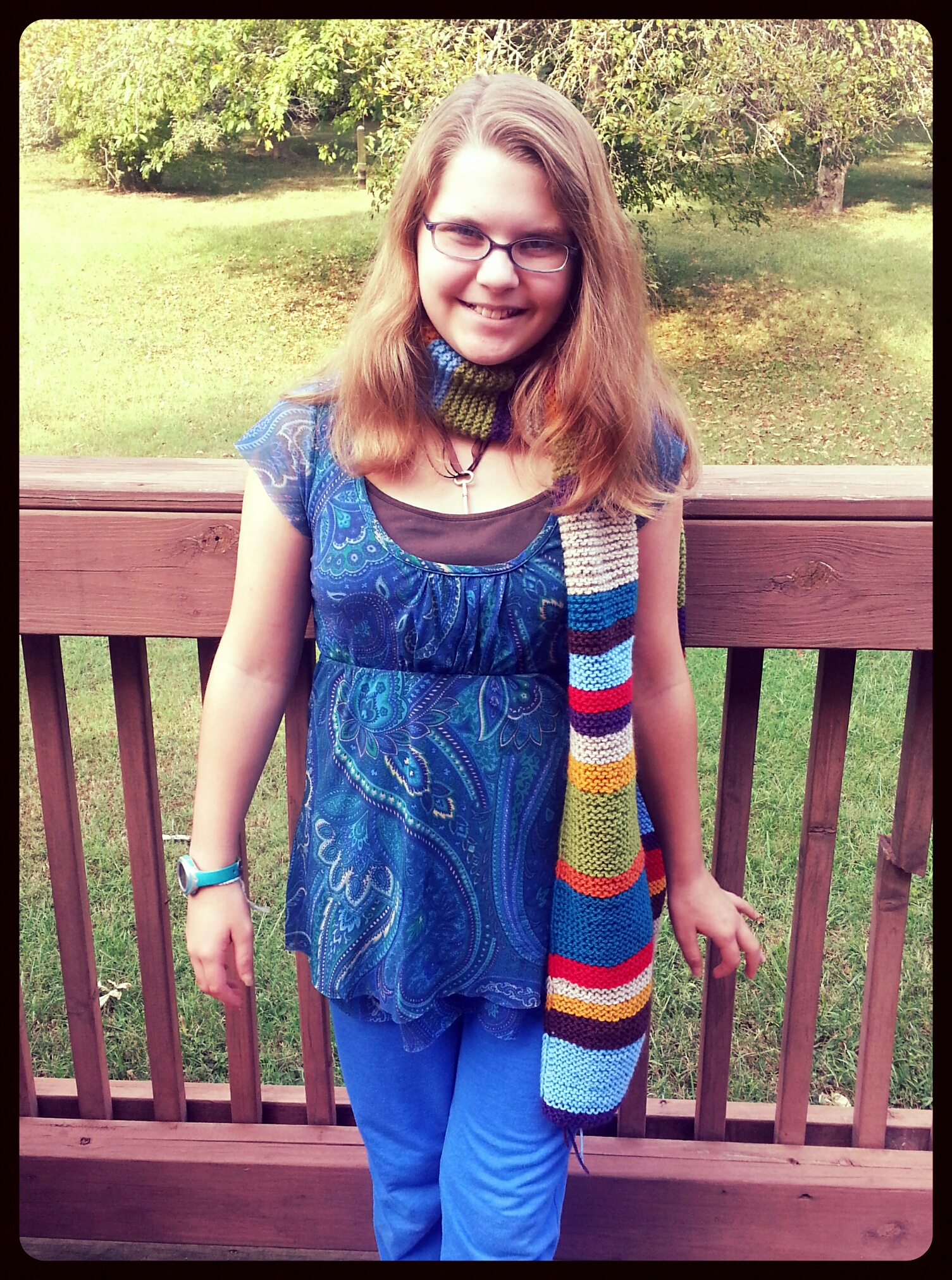 Yes, she's wearing it without the fringe and with the unwoven ends dangling in the back. She couldn't wait.
Of course!