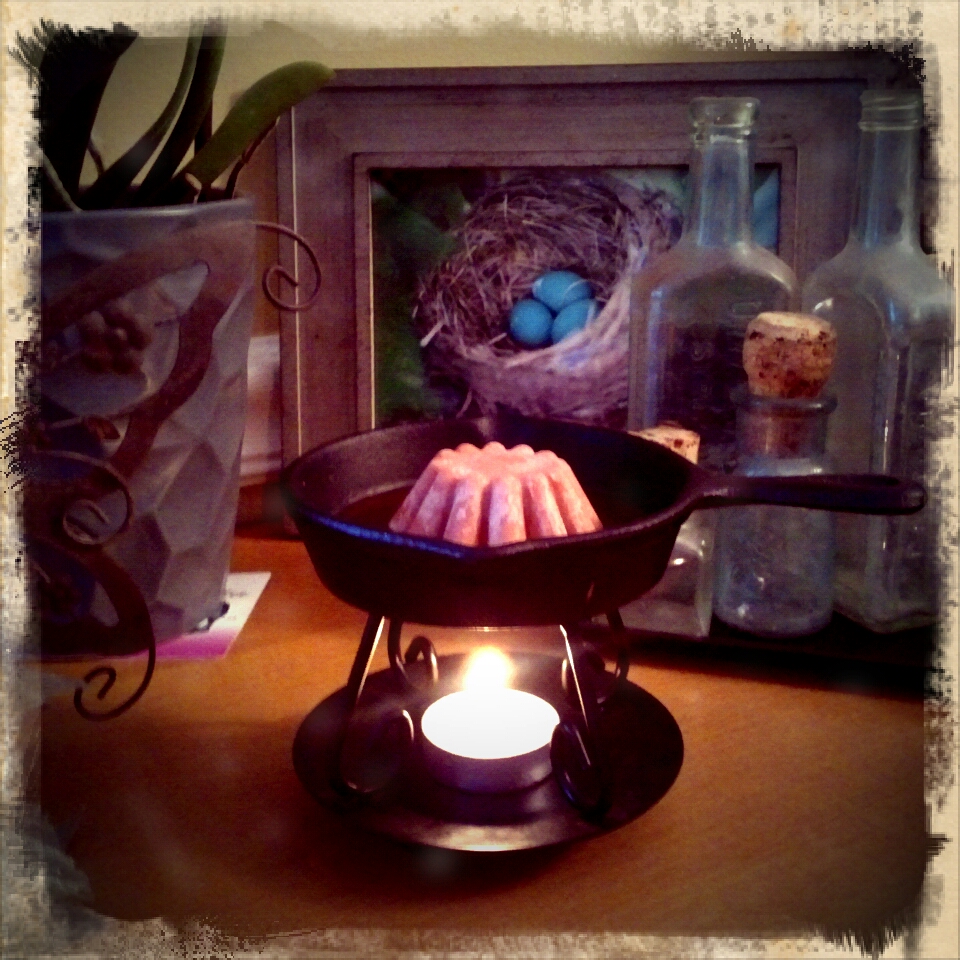 Last year around the holidays, Ned Andrew and I came across these adorable little cast iron skillets in Franklin, TN. We bought about a half dozen of them to give as gifts, but made sure to keep one for our own selves. The clever shop had them displayed with little tea light stands so that you could warm potpourri tarts in them. A local crafter just happened to have said tarts for sale nearby.
We've loved this little set up. It does a wonderful job of adding fragrance to our home, and the little tea lights are way more economical than scented candles. The tarts can be warmed over and over again, so they last for a long while. The dozen or so we purchased last December are just at the end of their run.
So, when I learned that single-mom, pal, and all-around super hero, Jennifer Batts, from Knoxville has a business making these little waxy smell-goods, I had to give them a try. I ordered a couple of' 10-Tart Samplers (free shipping!) at the end of last week. Even with the postal holiday, they were here today. (Amazing. I was sort of looking around to see if she'd driven them to Nashville.) I'm kind of impressed that they weren't eaten in transit. The box smelled like a bakery.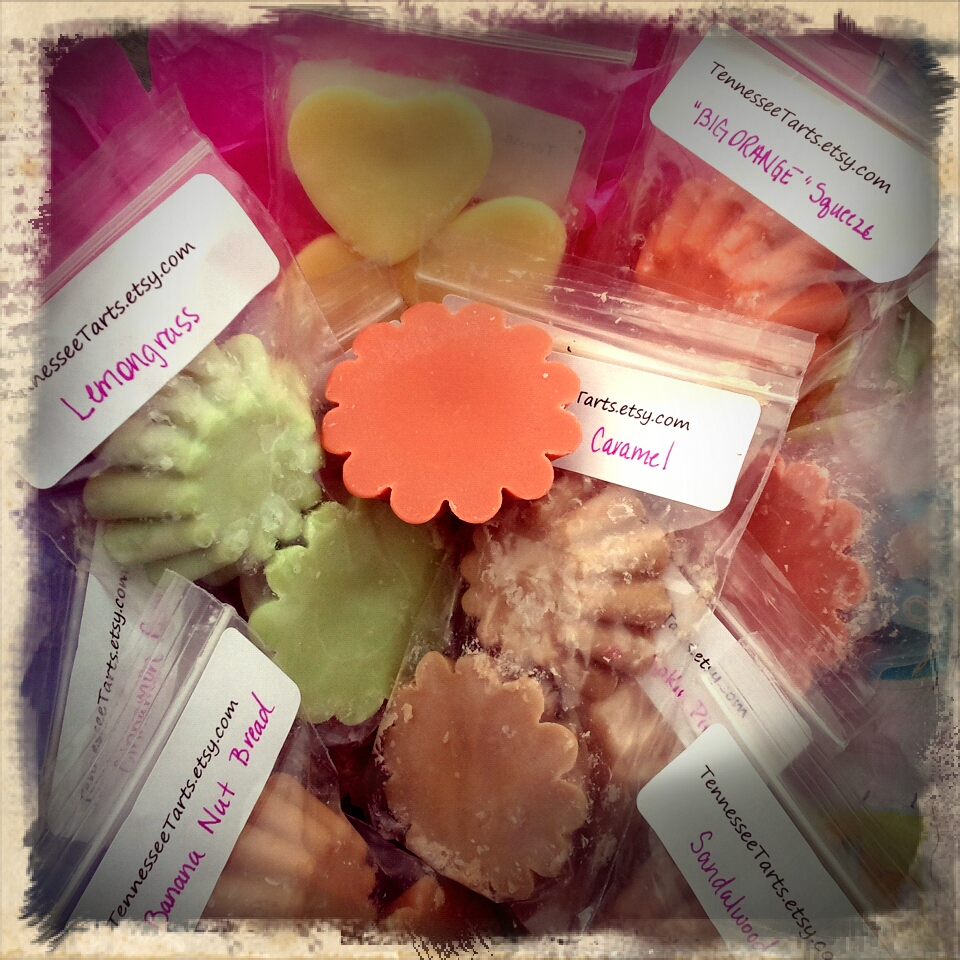 When I finally got inside and got the package opened, I was thrilled with the assortment of goodies. The typical tarts come in shapes that reflect their scent, but the samplers all look like baby Bundt cakes. Since I know that the shape doesn't matter once you melt them, I was cool with the simple shape. I ordered 2 each of 10 "flavors" and had a really hard time deciding which one to try first. After warning everyone that they couldn't actually eat the tarts — they're that delicious — we put it to a sniff vote. Pumpkin Spice won the first round.
So far, we're thrilled. It melted beautifully in our warmer. The scent is lovely and fragrant enough to notice without knocking you backwards upon entering the house. In short, I'm delighted!
The great news is that I probably have a years' supply of them now. The bad news is that I can't justify ordering Jennifer's 30 other fragrances yet. Unless… I order a boatload of them for holiday gifts.
Ooooohhhhh…
Hey, Jennifer! I'm gonna need more tarts!