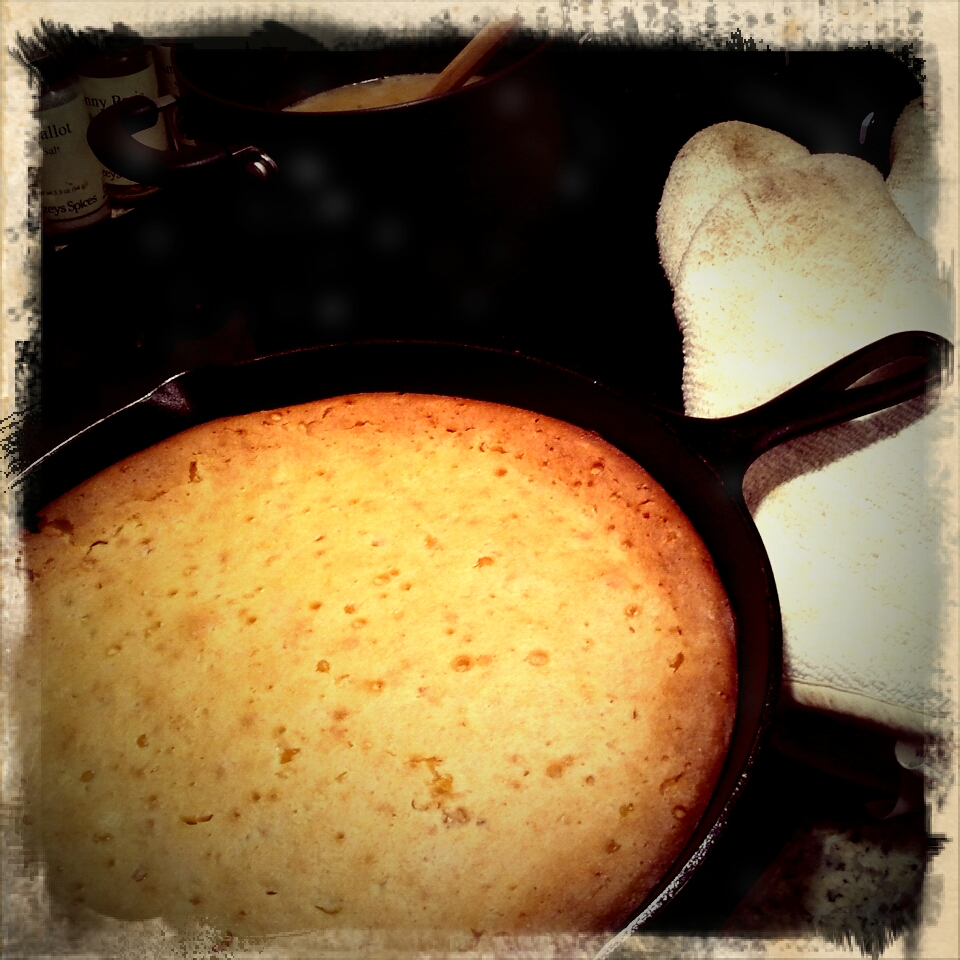 There are days when you I really want comfort food. Today was one of those.
Good thing Ned Andrew was in the mood for comfort food, too, because after my baby sister put the idea in my head I got a hankerin' for a good ole batch of butter beans and cornbread.
The cornbread recipe is my Grandmother Walker's. I'm pretty sure she picked it up in North Carolina back before phones were cordless. It's a doctored up version of a Jiffy mix (we like our cornbread sweet) with cream corn, sour cream, eggs, and oil. It's baked in a cast-iron skillet that requires two hands to lift.
The butter bean recipe is a concoction I've made up over time. It has the basics, though — beans, onion, butter, pepper, salt, and "flavorings" as my Granny called them. Some folks like pork in their beans. I don't eat pork, so I put dry mustard, parsley, marjoram, paprika, a little Tony's if I want some heat, and keep adding stuff until I like them.
I was in the mood for some chow chow, but we didn't have any. So, I flavored this batch pretty high. Ned Andrew came to the table with his hot sauce and mustard but never opened them. These beans had some kick.
I have to say that there's nothing more satisfying than a bowl of hot butter beans and cornbread. Sure, I like fancier fare, too. But tonight? This and only this would do.