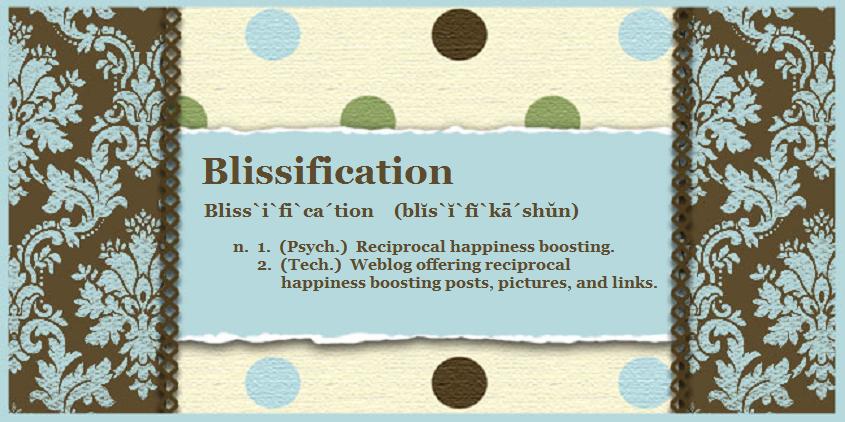 I love to make up words. I even made up a place to keep my made up words — The Fictionary.
It all started with a friend of mine who made up words because they sounded good. Another friend of mine didn't know he was inventing these words and was intimidated beyond belief by this massive vocabulary. That is until I started pointing out which words were — um — non-standard English.
From there, we started keeping track of these creative new terms and decided that there was an eloquence to them… that and it was FUN to make up words. So we did.
And then it spread.
My fellow grammar guru, Christine, would get hysterical when I would share the latest entries into The Fictionary and started creating words of her own. So, it was only natural than when we started a blog together that it be titled with a term that we made up.
Blissification
That blog was founded on the scientifically-supported idea that if you pay attention to what makes you happy and spend at least part of your day counting your blessings, you can actually alleviate depression, improve overall health, and could even increase longevity. Sounds good, no?
Quite frankly, the science is nice validation for what we already know–it feels good to be happy. So, in an attempt to spread the wealth, we' started Blissification to give a little levity to the blogosphere.
Fast forward a couple of years since the flash of brilliance hit us to start that blog. We'd added a handful of collaborators and most of us went on to create other web outlets for our thoughts. As you've read here, I didn't want to have to create a new blog for every shiny idea I have — so I put my whole online presence under my name. But I also didn't want to lose the shiny ideas I'd already had… so I brought Blissification and The MegaChallenge 200 and Pointing Forward and Happy and Included with me.
So, if all you want is the good stuff — steeped in Positive Psychology and full of gratitude — Blissification is your blog.
Enjoy!